An annual tradition in the spring semester, the Scholars Seminar on Leadership, Research, and Innovation is Northeastern's first open-classroom style course designed collaboratively by students, and it features thought-leaders and change-makers from both inside and outside the university. The Seminar gives students insight into the groundbreaking work of Northeastern's innovative and distinguished faculty across the disciplines, as well as access to authors, activists, artists, and journalists who are shaping national conversations on issues of vital importance.
The Seminar on Leadership, Research, and Innovation is presented by the Office of Undergraduate Research and Fellowships and the University Scholars Program, in collaboration with campus partners. Learn about this year's lineup of fantastic speakers below (and check back as further speakers are confirmed). Join us every Thursday evening at 6:00 in 20 West Village F (except when otherwise noted); undergraduates are also invited to join the speaker for dinner and further discussion by RSVPing at the links under the descriptions of each event below.
Spring 2019 Seminar Speakers
"Charting Your Path to Impact: Seniors Reflect on Making the Most of Northeastern," January 17, 2019
Student Panel
Northeastern seniors who have made their mark in an array of fields and endeavors reflect on what has meant the most to them and the lessons they have learned. Speakers include Minhal Ahmed E'19, Camila Simons E'19, Heather Leahy E'19, and Sydney Hubbell Khoury'19. From research and creative endeavor, to leadership, service, and co-op excellence, to pursuing and earning prestigious awards, each of these Huskies embodies the Northeastern spirit in a way uniquely suited to their own ambition and perspective. All attendees are invited to share dinner with the student speakers.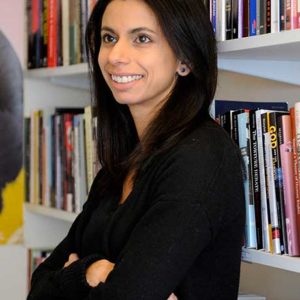 "Ethics, Human Rights, and the Contemporary Refugee Crisis," January 31, 2019
Serena Parekh, Associate Professor, Philosophy; Director, Politics, Philosophy and Economics Program
What do you need to know in order to make a positive difference in international affairs? Serena Parekh views philosophy, particularly ethical philosophy, as a key component of the toolkit necessary for responding to the global crises of our time. Her commitment to philosophically rigorous practice in international affairs is evident both in her publication record and in her teaching, where she leads Northeastern's interdisciplinary Politics, Philosophy and Economics program. Professor Parekh's books include Hannah Arendt and the Challenge of Modernity: A Phenomenology of Human Rights and, most recently, Refugees and the Ethics of Forced Displacement. She is editor of the American Philosophical Association Newsletter on Feminism and Philosophy, and her primary philosophical interests are in social and political philosophy, feminist theory, and continental philosophy.
"Under Fire," February 8, 2019, 11:00 AM, Blackman Auditorium (*Note special date, time, and location). Free Tickets Required.
April Ryan, White House Correspondent, American Urban Radio Networks
The Seminar on Leadership, Research, and Innovation is proud to co-sponsor April Ryan's visit to Northeastern as the 2019 Winter Gateway Speaker. Ryan, a longtime member of the White House press corps, participated in a widely-reported exchange with President Trump in February 2017 when she asked if he planned to meet with the Congressional Black Caucus and the president told her to set up the meeting, asking, "Are they friends of yours?" Ryan is an advocate for more diverse representation in the media generally and the White House press corps in particular, as the only black female reporter covering urban issues from the White House – a position she has held since the Clinton era. Ryan is the 2017 National Association of Black Journalists Journalist of the Year and the author of The Presidency in Black and White: My Up-Close View of Three Presidents and Race in America and Under Fire: Reporting from the Front Lines of the Trump White House.  Free Tickets Required.
"Neglected No More: Fighting the Scourge of Visceral Leishmaniasis," February 21, 2019
Richard Wamai, Associate Professor of Cultures, Societies and Global Studies
Why haven't you heard of visceral leishmaniasis, which infects 300,000 people annually, causing 20,000 deaths and disfigures and impoverishes tens of thousands more? Because it is a neglected tropical disease, a seemingly distant threat to the power centers of global drug discovery and philanthropy. Richard Wamai, co-founder of the Integrated Initiative for Global Health at Northeastern, aims to change that. Wamai is building a research center in rural Kenya, where he has been conducting research on leishmaniasis for the past eight years. Kenya is one of the seven countries that account for 90 percent of the reported cases of the disease. To advance experiential learning at Northeastern, he has invited students to participate in many of his research trips to the African nation. Professor Wamai will speak about this ongoing work and the need for an interdisciplinary, integrative approach to pressing problems in global health.
Screening and Discussion of "Rafiki," a Controversial and Groundbreaking Kenyan Film March 13, 2019 (4:30 PM, ISEC Auditorium *Registration Required)
Wanuri Kahiu, Internationally Acclaimed Director
Rafiki is the story of Kena and Ziki, two very different girls living in a Nairobi housing estate. When they fall in love, they must choose between love and safety against a backdrop of insular gossip, local politics and burgeoning maturity. The film was based on "Jambula Tree," an award-winning short story by Monica Arac de Nyeko. Rafiki is the first Kenyan feature film to be invited to the Cannes Film Festival 2018 as part of the official Un Certain Regard selection. However, Rafiki was banned by the Kenya Film Classification Board "due to its homosexual theme and clear intent to promote lesbianism in Kenya contrary to the law." When the ban was temporarily lifted by the Kenyan High Court, the film opened to a sold-out crowd in Nairobi. Director Wanuri Kahiu will discuss Rafiki in the context of her body of work, which consistently challenges stereotypical stories told about Africa in film, many of which emphasize tragic themes and reflect the perspective of outside funding agencies. Kahiu is expanding the repertoire with films whose narratives and genres range from science fiction to romance.
"Technology and the Making and Re-Making of Cities," March 21, 2019
J Cephas, Assistant Professor of Architecture and Urban Design
J Cephas is a designer and historian who studies the interactions between people, places, and technologies. She is especially interested in the effects of large socio-economic forces on cities, how technology and technical thinking mediate the encounters between people and places, and how labor practices interface with the totalizing effects of architecture. Her critical work focuses on questions such as the way twentieth-century technologies that intertwined mass production and mass consumption had dramatic spatial and social consequences for the layout and life of cities, particularly Detroit. Another recent project traces the ways in which black labor served to reinforce racialized landscape production in Georgia. Professor Cephas is also the founding director of Studio Plat, a geospatial research and development practice that examines the past, present, and future of cities. Studio Plat develops digital projects exploring the potentials and possibilities of data humanism and how humanistic research in architecture and urbanism can further technological initiatives. Current Studio Plat projects include an interactive atlas of cities in history, an archive of urban open data sites, and a web application for conducting research in architectural and urban history.
"Using a (Very) Large Hadron Collider to Find (Very) Small Particles," March 28, 2019
Darien Wood, Professor, Physics
What can tiny subatomic particles teach us about the nature of the universe? What would make a particle a "god-particle?" How do you bring together thousands of collaborators from dozens of nations to build and operate the world's largest machine, which cost $9 billion, is 17 miles wide and 574 feet underground, and straddles an international border? Darien Wood is currently studying high energy (13 TeV) collisions of protons with the CMS experiment at the Large Hadron Collider at CERN in Geneva, Switzerland. In particular, he is studying events which contain a Z boson and a large amount of missing transverse momentum. These events tell us about the production of pairs of Z bosons, and are also potential signatures for new phenomena such as invisible decays of the Higgs boson or the production of Dark Matter. Professor Wood is also one of Northeastern's most devoted undergraduate mentors and a longtime Faculty Fellow of the University Scholars Program/Office of Undergraduate Research and Fellowships.
"The Internet of Things: Promises and Pitfalls," April 4, 2019
Tommaso Melodia, William Lincoln Smith Chair Professor; Director, Institute for the Wireless Internet of Things
Imagine a future of limitless connections. Tiny devices implanted in your body relay health information to your smartphone. Young students operate high-definition microscopes at a university hundreds of miles away. Networks of underwater sensors provide real-time ocean data to scientists on shore. "We're moving into a world in which everyday objects, and all the fabric of our daily lives, have intelligence," says Tommaso Melodia. "This intelligence enables interactions between the cyber world and the physical world." Melodia is the founding director of Northeastern's new Institute for the Wireless Internet of Things, which will bring together a wide variety of expertise to build the next generation of wireless technologies for a faster, more connected world. He will discuss work that is on the cutting edge of making wireless communication faster, designing smaller, more effective sensors for interacting with the physical environment, developing artificial intelligence and machine learning programs to make sense of the data, and creating the protections to make sure that information stays secure.
"Identity at Home and Work: Can You Be Everything to Everyone?" April 11, 2019
Jamie Ladge, Patrick F. & Helen C. Walsh Research Professor, Management and Organizational Development
"We're constantly trying to be all things to all people, depending on who the audience is," says Jamie Ladge, who studies the intersections–and conflicts–of our personal and professional identities. But constantly striving to appear the perfect employee, the perfect parent or family member, the perfect student, and so forth can lead to unsustainable strain and dissatisfaction with important areas of one's life. In past research, Ladge has explored why some new mothers opt-out of the workforce while others don't. In another study, she found that the more time fathers spend with their children on a typical day, the greater job satisfaction and less conflict between work and family they experience. She has also examined the added layer of work-family conflict for employees with lesbian, gay, and bisexual families—research for which she was named a finalist for the 2018 Rosabeth Moss Kanter Award for Excellence in Work-Family Research.