Are you a tech-savvy job seeker looking for your next adventure? Then you'll want to take a journey through WTIA's Epic Quest event where you'll have an exclusive opportunity to get in front of awesome tech companies who are looking for people just like you! Your Epic Quest will feature workshops dedicated to getting hired in the fastest growing and most relevant industry in the state of Washington. 
Cross the path and take the plunge into the adventurous world of technology – it's FREE for you to explore!
Technology Job Seekers can register below. Questions? Please email Kelly Mayeda.
When:
Wednesday, May 22, 2013
2:00 PM – 6:00 PM PST
Where:
Bell Harbor
2211 Alaskan Way
International Promenade
Seattle, WA 98121 
For more information, and to register, click HERE.
---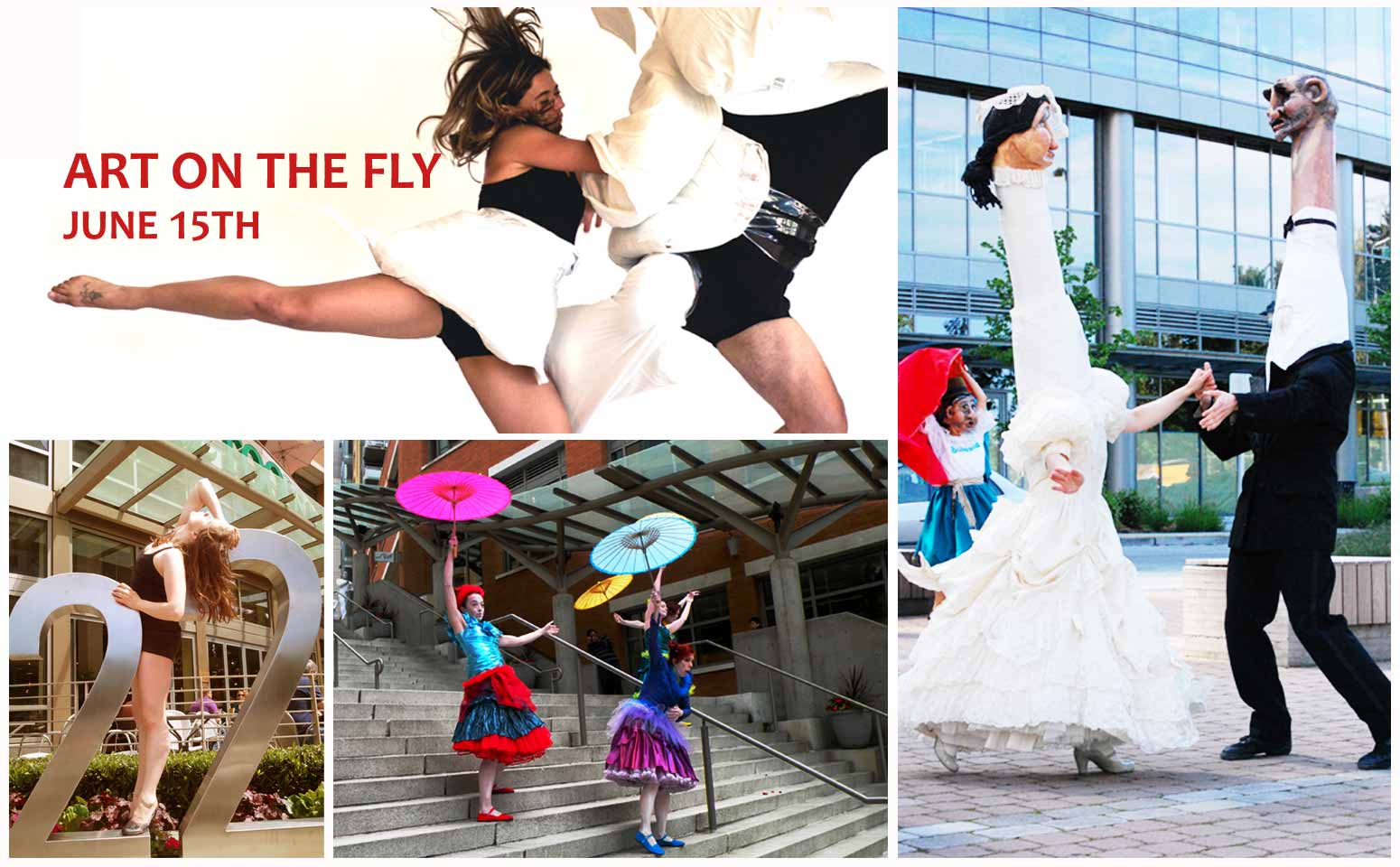 This years' exciting Art on the Fly program features the Massive Monkees (MTV's America's Best Dance Crew Stars) joined by international artists with multiple music and dance stages, open dance classes, surprise roving events, beer gardens, family-friendly activities, an artisan crafts fair and special menu items from neighborhood restaurants, topped off with a Dusk Dance Party hosted by a local favortie DJ from 6-9pm.
Date:
Saturday, June 15 2013
For more information, click here.
---
Life Science Innovation Northwest brings together nearly 1000 attendees from public and private companies, research institutions and the global health community. Public and private investors, investment bankers and industry executives focused on business development and partnering opportunities in life sciences find Life Science Innovation Northwest one of the most productive conferences they attend.
The Pacific Northwest is flush with advancing medical technologies, diagnostics and therapeutic innovations, as well as cutting-edge scientific and educational developments in global health. Participation of investment and partnering life science past delegations included attendees from China, Japan, Korea, the United Kingdom, France, India and Germany.
July 10-11, 2013
Washington State 
Convention Center
Seattle, WA
 For more information and to register, click
here
.
---
May 15 – 17, 2013
Westin Seattle Hotel
1900 Fifth Avenue, Seattle, WA 98101

Website: http://living-future.org/unconference13
Host: International Living Future Institute & Cascadia Green Building Council 
How do we build, design and innovate in a changing climate? How can we reconcile our relationship with the natural world and form resilient, regenerative communities?  Find out at Living Future 2013, the green building movement's leadership summit. 
Join the world's preeminent deep-green practitioners in Seattle for advanced education sessions, unforgetable keynotes and provocative conversations at the only unConference rooted in the Living Building Challenge. 
To register, click here.
---
When:
Wednesday, May 15, 2013
3:00 PM – 7:00 PM 
Where:
CenturyLink Field & Event Center
800 Occidental Ave. S
Seattle, WA 98134
With 160 exhibitors and 1,500-plus attendees, the Seattle Metro Chamber's Annual Tradeshow packs Seattle's best networking and marketing opportunities into a four-hour event.
Top 3 reasons why you should be part of the Seattle Chamber Tradeshow:
Effectively build your B2B relationships – it's quality and quantity all in one place!
Give yourself the chance to meet important clients, suppliers and potential customers face-to-face in a brief period of time at the best priced tradeshow in the region
Enhance your image, visibility and presence in the marketplace
For more information and to register, click here.
---
Are you a techie who enjoys pub crawls? Are you curious who your neighboring tech companies are? Want to network, enjoy good food and drinks, and potentially win some cool prizes?
Then get your walking shoes and business cards ready because you won't want to miss WTIA's Waterfront Tech Crawl on May 9th!
Here's how it works:
This event is designed to be interactive and fun! We start by meeting at one location, spend an hour doing activities the hosts provide, and crawl as a group to the next location.
LIMITED SPACE! SIGN UP TODAY! Only $5 to attend!
When:
Thursday, May 9, 2013
4:15 PM – 7:00 PM
Where:
First Location – Cypress Consulting
71 Columbia St
Suite 200
Seattle, Washington 98104
For more information, click here.
---
Northeastern University Seattle is proud to sponsor the Seattle Urban Trek hosted by the Seattle Sports Commission.
Saturday, April 27, 2013
8 AM 
The Seattle Urban Trek is a team adventure race that combines the amazing attractions of Seattle with treasure hunting, running, social media, problem solving and team work.  It tests competitors' wit, grit and willingness to try a fun and competitive, uniquely Seattle, out-of-the-box experience. Starting at the downtown Seattle Waterfront, teams of three race a 7-10 mile course consisting of a series of fun and unique check-points hosting mystery cognitive or physical challenges.  Each team will complete the check points and cross the finish line together.
Use the code "SUTNEU" to get $5 off  your registration fee!
To register, click here.
 For more information, click here.
---