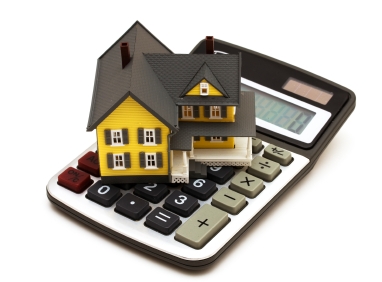 The period of historically low mortgage rates in Boston is coming to an end — at least for now — with mortgage rates set to rise in 2014. Combined with higher home prices, the Boston mortgage market is expected to slow this year.
Mortgage rates have already risen a full percentage point from where they sat a year ago. Freddie Mac reported that rates for a 30-year fixed mortgage averaged 4.39% in mid-January, after hitting record lows a year ago.
The increase in Boston mortgage rates is being driven by the Federal Reserve's decision to wind back its $85 million-a-month bond purchase program. The Fed announced in December 2013 that the economy was strong enough to reduce the purchases, which had been keeping long-term interest rates low.
Mortgage rates will only continue to rise in 2014, with online real estate database Zillow predicting rates will increase to an average of 5% by year end — up from the current rates in the 3s and 4s, but still within normal ranges.
"While this will make homes more expensive to finance … it's important to remember that mortgage rates in the 5 percent range are still very low," said Erin Lantz, director or mortgages at Zillow, per Forbes.
Rising Interest Rates to Impact Boston Housing Market
Analysts predict that rising mortgage rates will slow the Boston housing market, which in 2013 experienced its best performance in years as prices climbed rapidly and sales activity rose to pre-recession levels.
Sales of both single-family homes and condominiums were strong last year, according to data released by Warren Group, a Boston firm that tracks local real estate activity. Home sales rose by 5 percent to nearly 50,000, the most sold since 2006.
Condominium sales were up by 7 percent from 2012, with the median price surging to $296,000, surpassing the 2005 peak of $280,000.
However, Warren Group Chief Executive Timothy M. Warren Jr. said that the Boston market was showing signs of cooling. Both November and December experienced a slow down, with year-on -year sales falling below their 2012 levels.
According to Warren, rising interest rates were forcing homebuyers to reconsider what they could afford.
"All this feeding frenzy, there was a psychological impact on those who bid two or three homes and didn't get them and they're seeing home prices go up," Warren told The Boston Globe. "It's off-putting."
Higher Interest Rates to Lead to Increased Supply
In contrast, some economists and real estate agents believe that rising interest rates will encourage more buyers into the market as they seek to lock in home loan rates before they rise any further. Barry Bluestone, the director of the Dukakis Center for Urban and Regional Policy, told The Boston Globe that rising interest rates could also lead to increased supply as potential sellers – such as older homeowners looking to downsize – might see this as a good time to get a decent price.
An increase in supply would help moderate prices, which had been affected by bidding wars in some areas, and offset the increased cost of buying caused by rising interest rates.