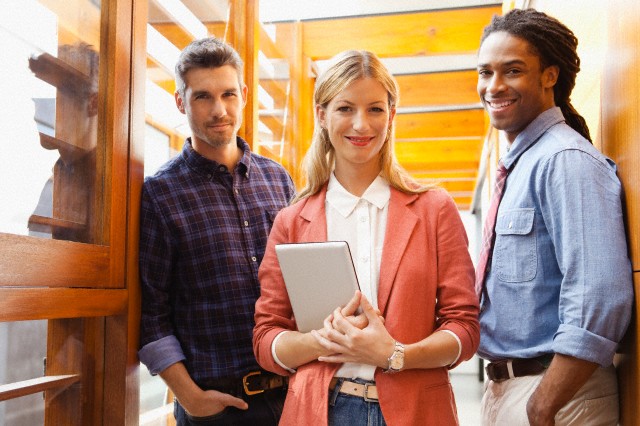 As most people jet off for spring break or head home, co-op students remain at their jobs. Whether or not you are enjoying your work, it's a reality check that half of 6 months is gone- time really flies! So how can you make good use of the remaining time to excel and succeed at your co-op? Seize the opportunity to push yourself and make a lasting impression, from getting a callback to using this experience as a leg up, you will never know how this job will evolve in the future. Here a few tips based on my personal observation on how to do well:
1. Ask Questions
There are no stupid questions, so ask away if you need clarification on your assignments. Employers actually appreciate it, because first, it means you are thinking and proactive, as opposed to just performing the task passively. Second, it leads to fewer mistakes and unnecessary confusion that eventually lead to greater efficiency and productivity. Moreover, questions don't have to be related to the tasks in hand. After assignments are completed, you can also ask how the project you were working on is being utilized in the company. What is good about asking these types of questions is that it allows you to understand more clearly your role and the impact you are making in the overall functioning of the company. Plus, this knowledge can also enhance the bullet points on your resume!
2. Make Friends with Co-workers
Do not underestimate the power of allies and friends in your office. This is very important, because having a good relationship with them will help you down the line, be it learning their ways of succeeding or observing office etiquette, culture, etc. Moreover, who knows, one day if you were sick, they will be the one feeling you on the details of a meeting or helping you out in something. It's all about connections and networking after all. Even after you leave your job, they might be able to recommend you or say a few good words to enhance your career.
3. Dress the Part
Just as Oscar Wilde has once said, you can never be overdressed or over-educated. While there is some truth in this, my advice will be to dress the part, and to dress smart. Observe how your boss/supervisor dresses and follow suit. Each office is different, and the dress code differs by industry, so be sure you don't stand out in a bad way. If you are not a morning person (like me), consider preparing the clothes you want to wear the night before, so you don't have to spend time ironing it or deciding in the morning- when you are not fully awake, and it also saves time too.
 4. Ask for Feedback/ Evaluation
This is related to asking questions. Be sure to ask for feedback from time to time, and after an assignment is completed to reflect on your performance. Since it is mid co-op season, now is a good time to do that. Not only will it be useful for you to gauge yourself, but knowing how you do will also help you improve and add value to the remainder of your co-op.
5. Make a List of your Tasks
It is always wise to keep track of your tasks and assignments. When your co-op is completed and you are looking for a recommendation letter from your supervisor, this will be helpful in aiding them write it. Moreover, as you are compiling the list of things you have done during your co-op, you may find some areas, say social media, that you have not fulfilled according to your learning objectives. With the remaining time, if possible, you can ask for new ways to get involved.
Good luck everyone!
Scarlett Ho is a third year International Affairs and Political Science major with a minor in Law and Public Policy. During fall 2014, she studied abroad in Belgium where she interned at the European Parliament. The summer prior to that, she interned for Senator Warren on Capitol Hill, and previously Congressman Lynch in Massachusetts. She can be reached at ho.sc@husky.neu.edu for any questions ranging from resume writing, job searching to her experiences. You can also email her for article ideas, suggestions, and comments. 
Photo source: Young Upstarts